It's Christmas time again. We give and receive plenty of gifts. But here you are, tired of providing friendship bracelets and jewelry. Also, too many candies are not suitable for health, but they are a must-have in the Christmas gift basket. What other Christmas gift ideas do you have? There are plenty of them. Nowadays, you can turn anything into a gift idea.
Nonetheless, choosing gifts for a family is not easy. Every person has a like and a dislike. You might select a gift that does not match the character and style of a person. It happens many times. Thus, you have to think of a Christmas gift idea that everyone will enjoy. Here are some unique gift ideas to entertain a family.
See more: Types of flowers can be given as gifts
Unique Christmas Gift Ideas for the Family
A Letter From Santa Keepsake
Kids lose their letters from Santa every year. It is not their fault but a stage they must pass. If you want your kids to keep the message for future memories, make them some wooden engraved keepsake.
It will be easier to find even after they misplace it. Personalize each keepsake with the name and address. Remember to indicate when the souvenir was sent.
They will be able to keep and adore the keepsake letter. At least you will think of other gift ideas the following Christmas.
Personalized Family Mugs
You will never go wrong with mugs. Everyone has a favorite hot beverage, and they want to have a giant cup of a hot drink. Thus, you can select the most stylish mug in the market and request them to be customized. You can choose to draw family members, names, or favorite cartoon characters.
Know more: How to Buy Birthday Gifts for Girlfriends & Wives
Add more fun by selecting heat changing mugs. That way, they will be encouraged to have more hot beverages. Heat changing mugs give the kids a personal attachment to their cups. Make your orders early December so that they are ready before Christmas.
Movie Night Popcorn Kit
One way to make a whole family happy is by organizing a movie night. But they might fall asleep in the middle of the movie. That is why popcorns are a common movie accompaniment.
Customize a family's movie night popcorn kit. That way, everyone will have a funnel. Also, the equipment should include a popcorn popper. Yes. They need to continue popping so that you do not lack a refill.
Ice Cream Mixing Set
It might be winter, and no one wants ice cream now, but you can prepare for summer early. Running house chores as a family increases the bond. The only way to make the defiant child participate in family activities is by creating fun while working.
Check this: How Do I Find the Perfect Gift for Close One?
An ice cream mixing set has three dishes, mixing spades, and a marble slab. The items rest on a bamboo base that rounds up as storage. You will have a great time catching up with the kids as you make some delicious ice cream.
Pizza making Kit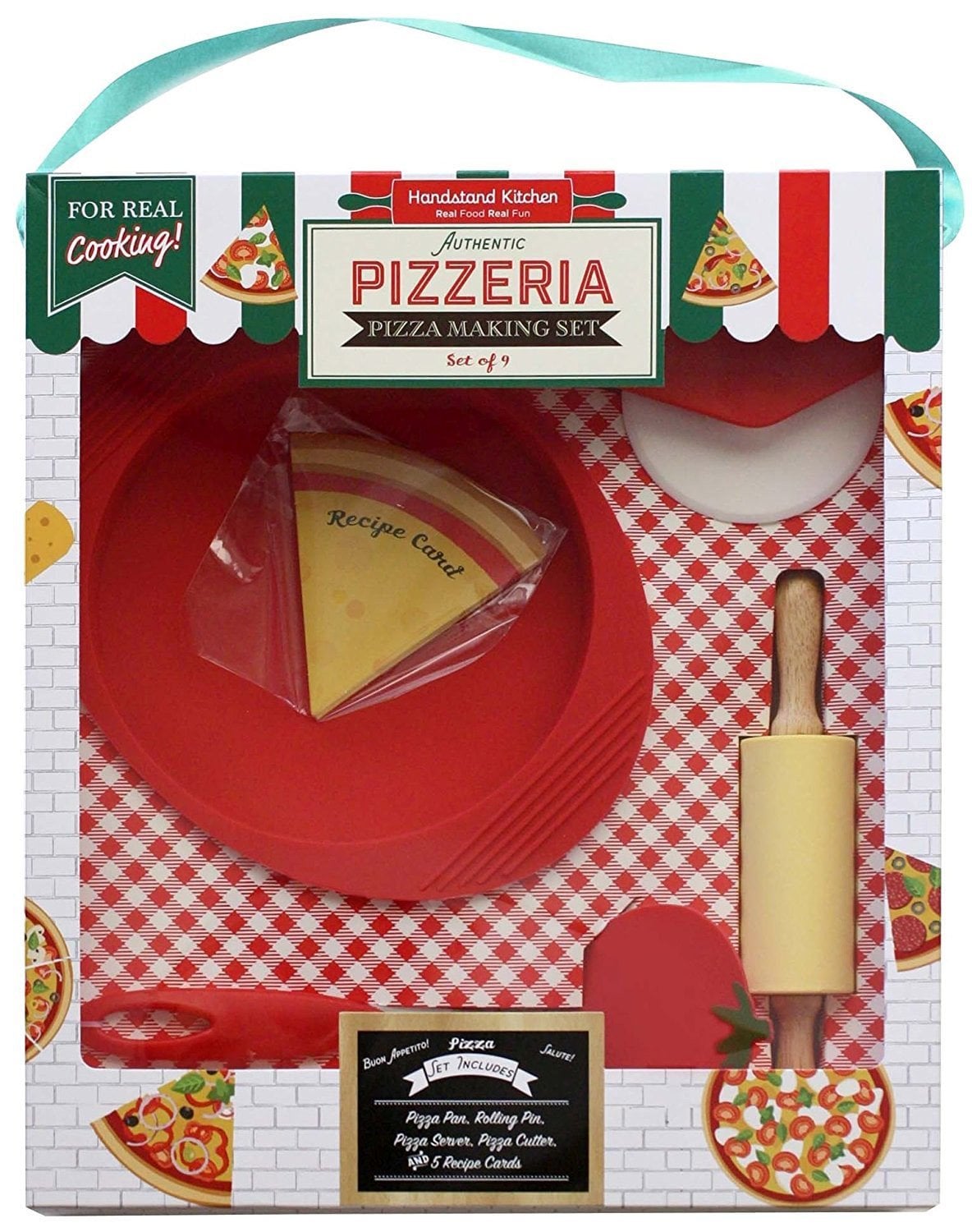 A Pizza making kit is an excellent Christmas gift idea. You will not need to purchase the snack at the cafe anymore. After all, you will be able to control the topping ingredients. You will add all the healthy foods you need to make it a balanced dish.
With this in mind, you know that Sandra's mom- your friend- will need a pizza making kit for her family. The kit comes with a pizza stone, a slicer, and a spatula. This gift will help a family have fun bonding time while expecting a healthy snack.
Learn more: 7 Amazing Gift Ideas for Your Lovely Wife
BlueTooth Knit Beanies
How do you fight the winter cold and manage to celebrate Christmas? It would help if you had a knit beanie to protect your ears. But you will need to listen to some music? Thus, a Bluetooth enabled knit beanie will sort you out.
You will manage to listen to your podcast, music, or audiobook as you run your errands. The advantage is that the beanie will enable you to answer your phone hands-free.
Etched Skyline Wine Glasses
You may wonder how a wine glass as a Christmas gift will make kids happy? It is not to encourage you to introduce children into wine taking, but they can use the wine glasses to dring some juice as adults sip their wine. The etched skyline wine glasses are beautiful and unique. You can select the already printed glasses or approach then printers with your skyline ideas.
Custom Mixer
Children should spend their leisure time learning a new skill. When you visited your friend Mary last month, you found her mixer broken. Her kids are not baking cakes anymore. Relying on store-bought cakes is expensive. Thus, it would be best if you surprised her this Christmas.
Also Read: 8 Birthday Gift Ideas for Lady Love of your Life
Get your friend a custom made mixer that kids will enjoy using. Add some stickers of kids' favorite cartoon characters. Ensure the mixer is of good quality, so it served her for long.
Indoor Snowball Fight
Snowball fighting is fun, but who wants to go out in the cold? Many people spend their Christmas indoors. You can take outdoor fun indoors. Buy several boxes of artificial snowballs to recreate the fighting while heaping warm.
Also, the snowball is suitable for people who live in warm climates. Since they do not experience snow, they can also have some fun playing with the fake snowballs. It will be their best Christmas gift ever.
Golden Gourmet
What would Christmas be without some sweet chocolates? The chocolate connoisseurs will not be content. Since everyone loves chocolates, a golden gourmet will be an excellent Christmas gift for the whole family. The set has both dark and milk chocolate.
See more: 7 Unique Types Of Giftbasket For Special Occasions
Indoor Ping Pong Table
What new activity do you want your family to have this Christmas? The old games are boring; then, it is time for indoors ping pong. The tennis table is simple to set. You can have one player setting or two-player setting. Have a table that can accommodate two players.
Final Word:
Christmas gift ideas are plenty. You can have several gifts for each member in one basket. Also, you can buy a single item that can entertain the whole family. The purpose of the thing and your budget will dictate the choice of a Christmas gift.