It's another year that we all hope will be okay. We have blessings in the form of a mother. And as May approaches, we know we need to pamper them on the day that we celebrate mothers all over the globe. Thus, it does not hurt to start looking for mother's day flowers early. It will help you with budgeting. 
See more: Gifts for New moms That will Express Your mom's Love
There are some ways you can create a happy Mother's day. One is spending time with them and showering them with gifts. Since even nature is associated with mothers, then the best gifts for mothers should come from nature. 
Below are some fantastic bouquets you can offer your mother on her special day. The majority are mixed flowers. However, you can have a bouquet with a single type of flower. Pick an idea from any of the bouquets below. 
List of Mothers Day Flowers
Mixed Roses
Roses are a universal symbol of love. Please send your mom a bunch of mixed roses on mother's day. The delightful bouquet contains yellow, white, orange, and red roses. You can send them in a handheld bouquet or a clear vase. You do not need to add greenery since the roses have plenty of foliage.
Smiles and Sunshine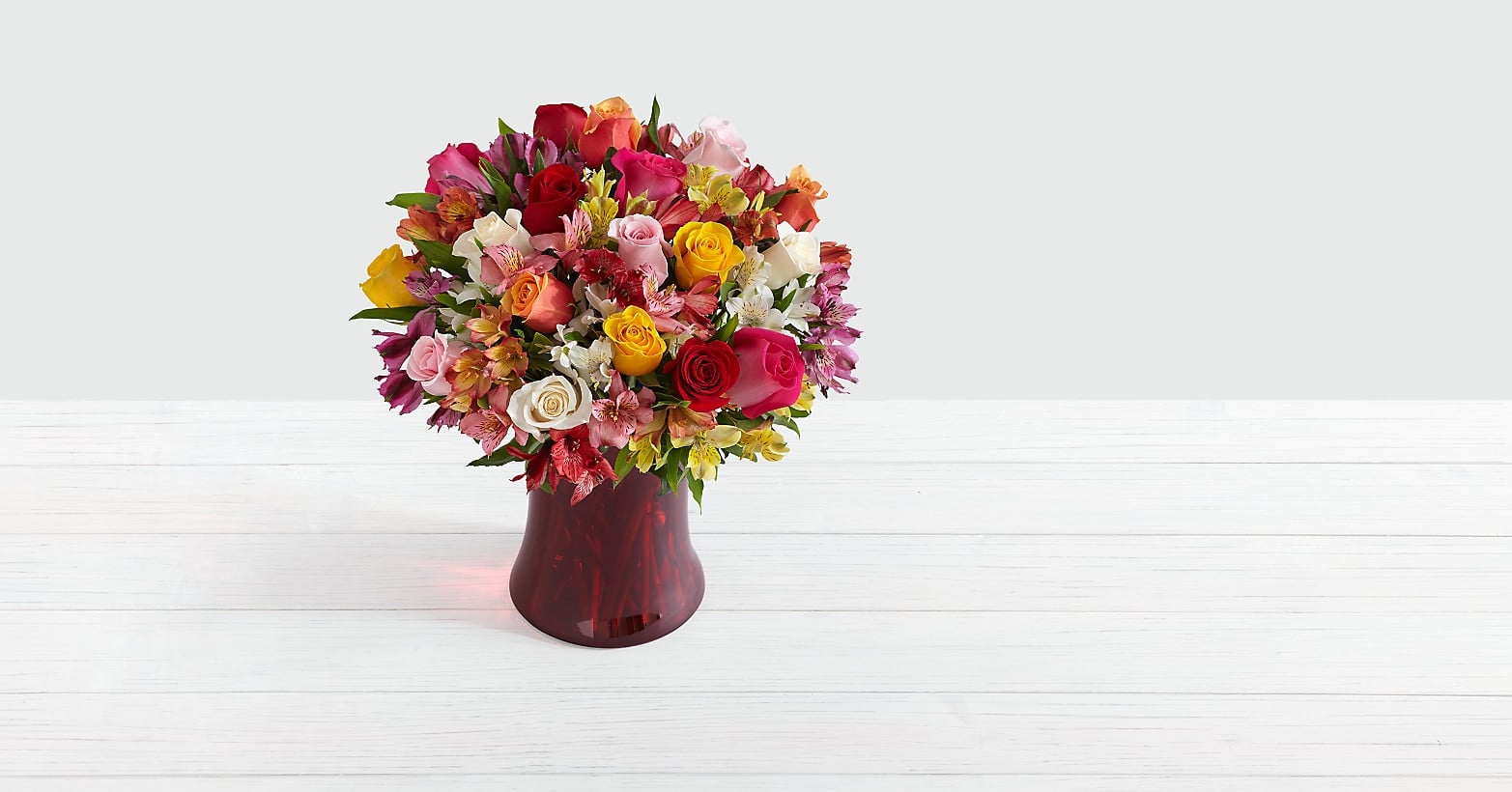 This bouquet contains ten beautiful alstroemeria and six roses of different colors. They are a symbol of friendship. Thus, they are perfect to offer to your first friend under the sun- your mom. Ensure you mix as many colors as you can to make the bouquet blissful.
Light of My Life Bouquet
When you are a toddler, your life depends on your guardian. In most cases, the guardian is your mother. That is why you should celebrate her with a 'light of my life' bouquet. Pink is the dominant color in this bouquet.
Know more: Surprising Birthday Gifts for New moms She Will Cherish
You will find pink lilies and hot pink carnations; Other flowers include orange roses, lavender cushion poms, and lush greens. The bouquet is beautiful enough to send gratitudes to all the times your mom had to pick after you. 
Sunny Sentiments Bouquet
Do you wish to brighten a day? The best way is to send flowers that resemble the brightest star on the solar system- the sun. Although the bouquet has three colors, yellow is the dominant hue.
The beautiful flowers in this bouquet include yellow roses, yellow Peruvian lilies, yellow button poms, traditional white daisies, and lush greens. The daisies are there only to break the yellow monotony.
You're Precious Bouquet – Mothers Day Flowers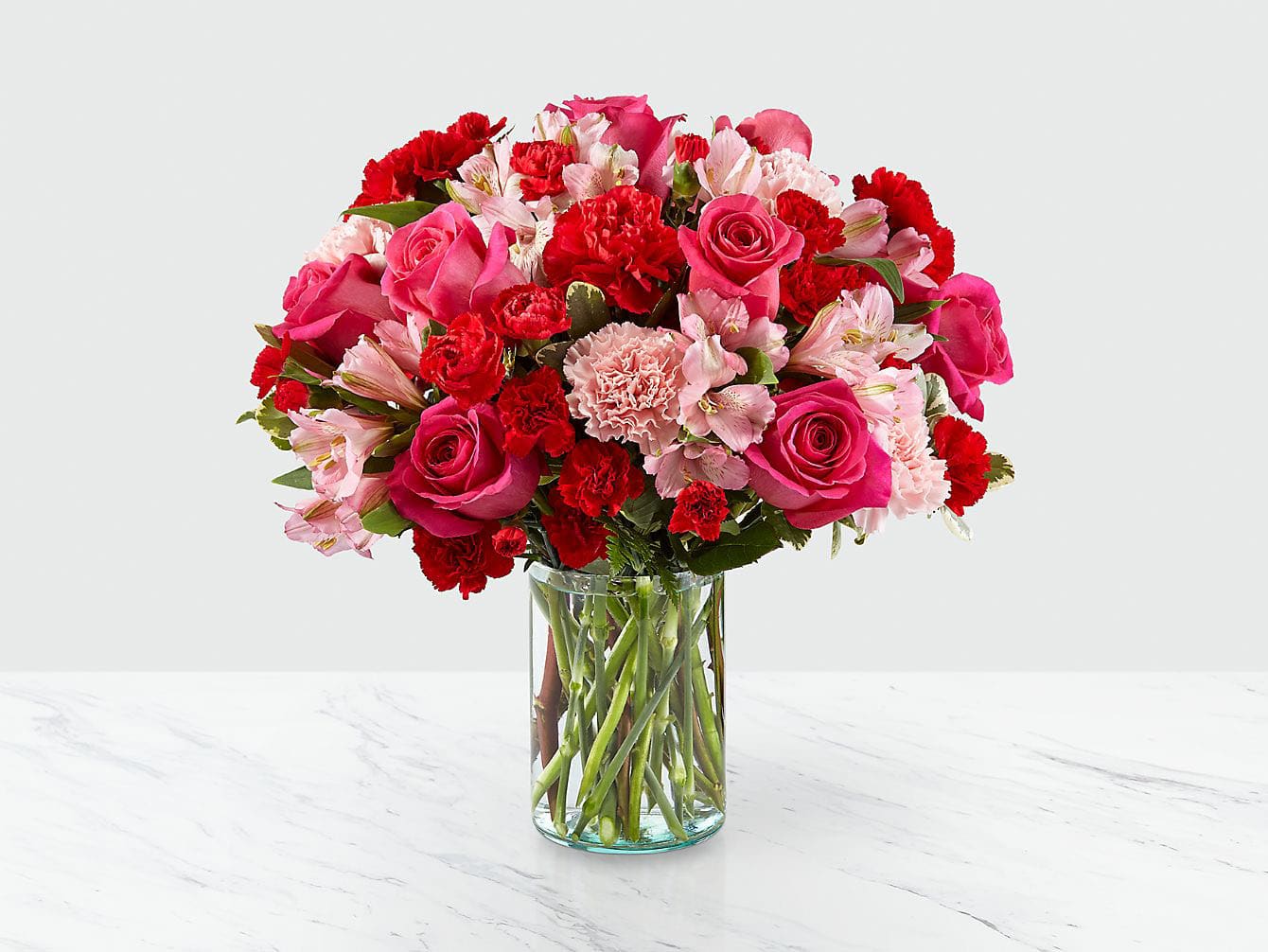 Who is that precious person in your life? Yes, your mother. Let her know that she still holds a special place in your heart with a beautiful bouquet. These flowers will create a happy mother's day for a wonderful woman in your life.
The flowers there include red carnations, pink Peruvian lilies, hot pink roses, and pale pink carnations. 
See more: Beautiful Carnation flower Varieties by Color
Best Day Bouquet
All days are great. But there is no better day than when you are honored for the role granted to you by nature. Thus, you can celebrate that wonderful woman with a 'best day' bouquet.
The bouquet contains beautiful and contrasting colors. The bouquet includes roses, snapdragon, lilies, and green button poms.
Mother's Day Floral Garden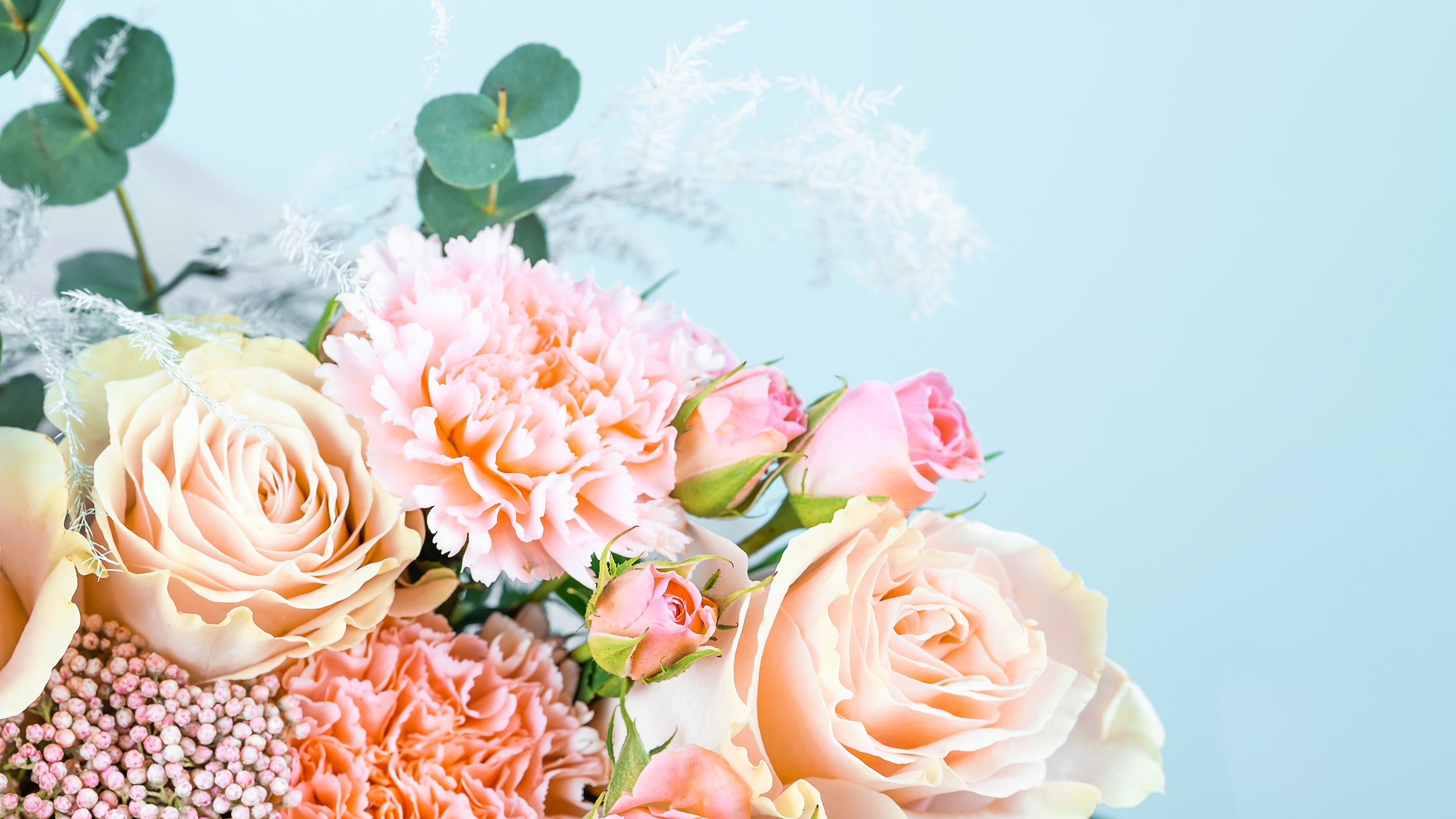 Did you know there are perfect flowers for a happy Mother's day? We introduce the mother' day flower garden; These flowers are tender as a mother's love and beautiful face. The bouquet is filled with sunflowers, pink tulips, green poms, pink Peruvian lilies, and purple daisies. 
Find more: Excellent Gorgeous Summer Flowers for Home Garden
The Sunrise Bouquet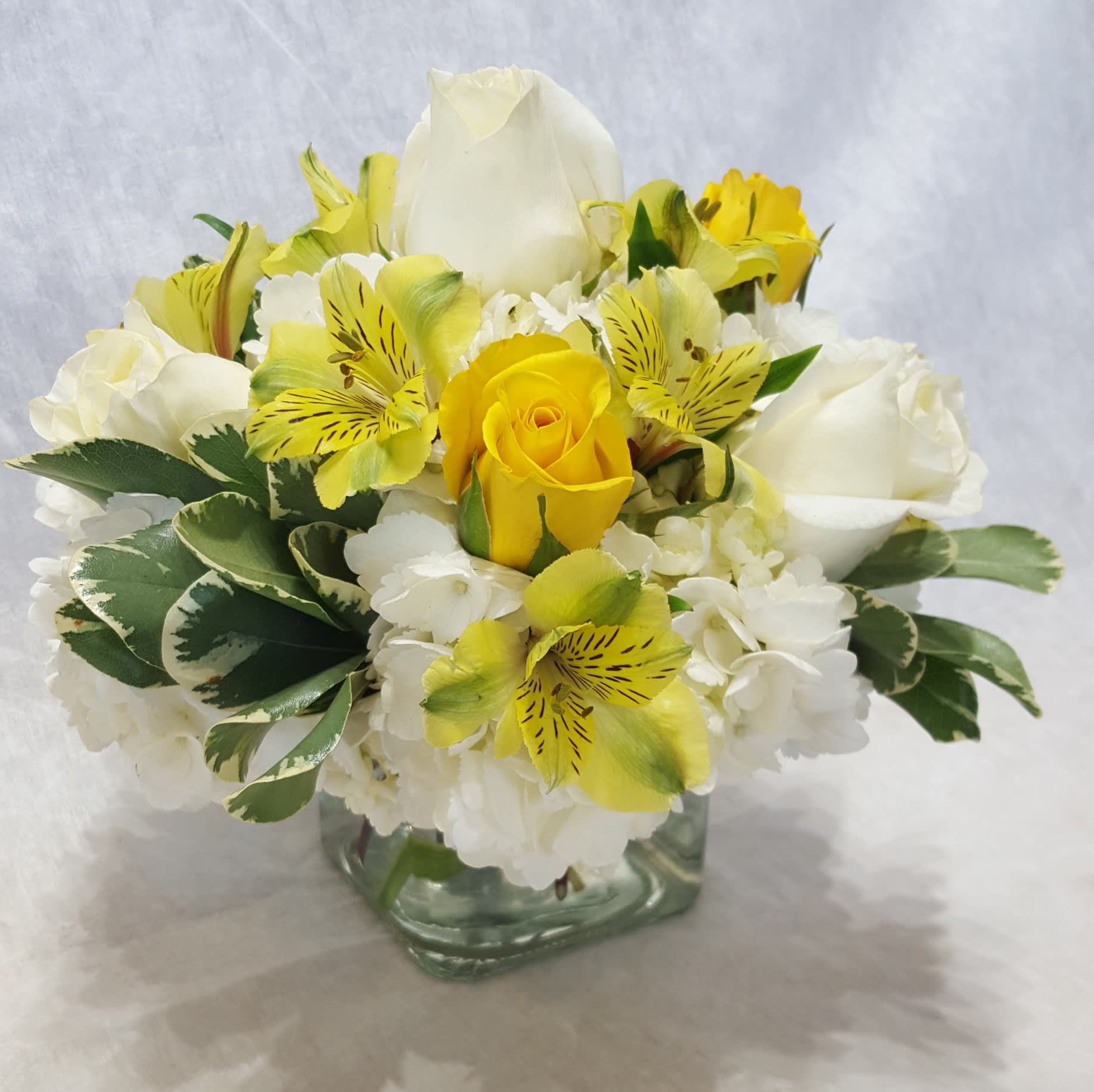 Sunrise is beautiful. It sets the mood right for you when you wake up early to watch it. The early rays pierce through the heart to create cheers and joy. Now you can mimic the feeling with a beautiful sunshine bouquet.
Unlike the idea that comes to your head, the sunshine bouquet contains no sunflowers. It only has some cute yellow and pink roses, pink asters, and purple statice. Also, it includes a beautiful cascade of greens to compliment the bouquet.
Pink Champagne Bouquet
This arrangement is perfect for placing in a room of the office. The champagne bouquet contains purple and pink flowers. They are perfect if your mother is still in her working years.
Sunflower Surprise – Mothers Day Flowers
Sunflowers are an excellent bouquet for all occasions. Send them to your mom on Mother's day to brighten her day. She will be delighted to receive this bouquet.
Garden Hydrangea
Hydrangea makes a perfect potted flower gift. You can offer these beauties to your mom on mother's day. The flowers can survive indoors as long as they get enough water and sunlight.
Read more: 10+ Lovely And Charming Flowers: Best For Gifting
Mother's Day Delight Tulips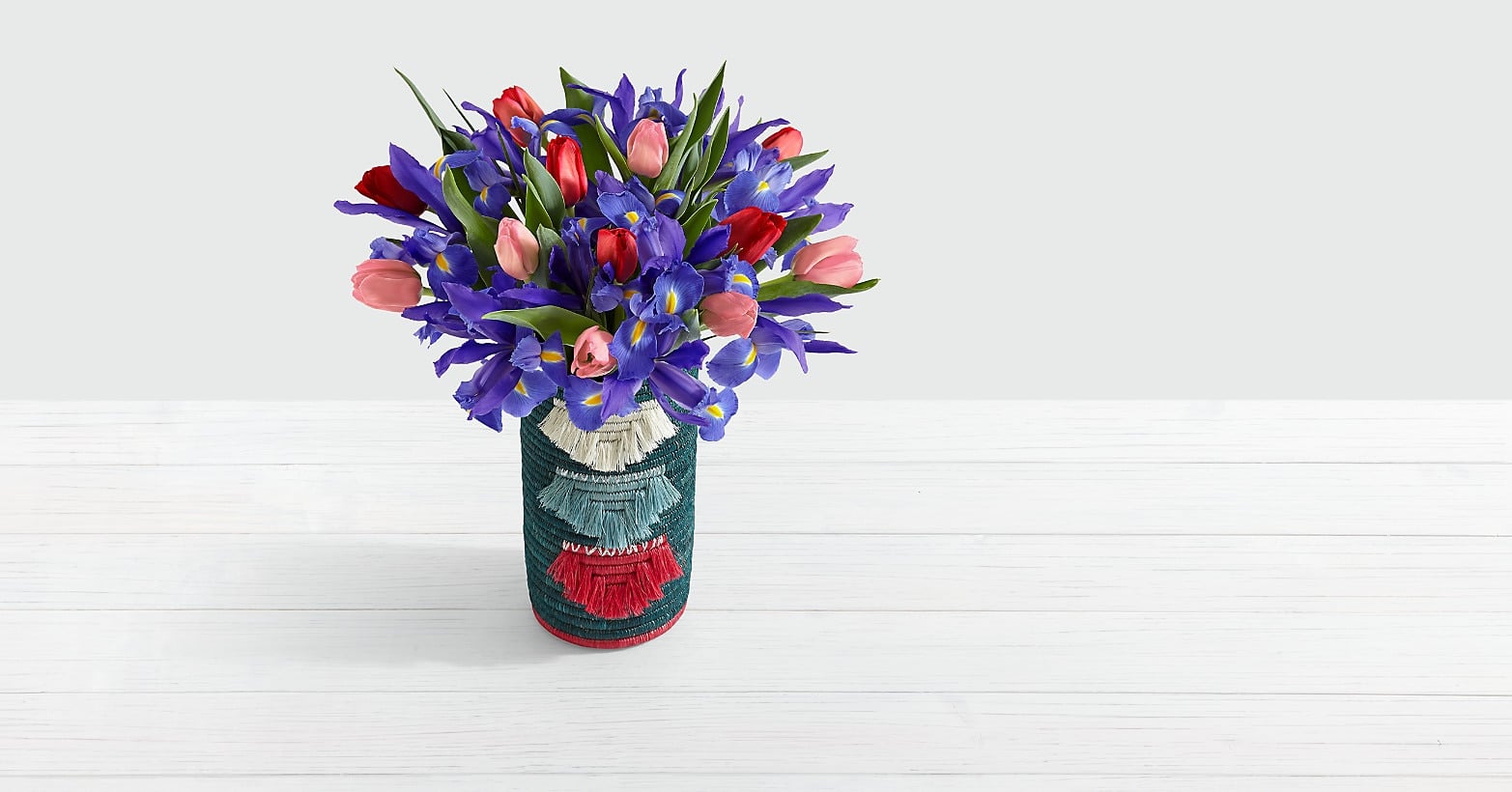 Tulips bloom well during spring. And since mother's day falls under the same season, they are readily available for the holiday. You will get them at a lower budget than other flowers. However, that should not be the only reason you are getting the flowers for your mother.
Tulips are beautiful. Please give her a bouquet with purple, orange, lavender, and pink blooms. Watch her delight in joy over these beautiful mother's day flowers.
Happy Gerbera Daisies
Did you know if you want to brighten up your mom's day, you should give her flowers with happy colors? The cheerful gerbera daisies bouquet contains all the bright colors of gerberas. The petals spread out joyfully to fill the air with jolly. 
Mix all types of gerberas- plain-colored petals and multi-colored petals. It makes the bouquet stand out from the rest. You can send them in their full bloom stage so she can enjoy the graceful petals of gerbera daisies.
Pink Anthurium
Do you believe that your mother loves nature? Then it would help if you got her a flower that she can nature for months or years. The pink anthurium has thick and waxy leaves that resemble a heart—the flower blooms in eight weeks. So, you can buy it in its nascent stage so that she can enjoy them for a longer time. 
Also Read: Types of flowers can be given as gifts
Precious Peonies – Mothers Day Flowers
Pink peonies are beautiful mother's day flowers. They express your tender love towards the queen that brought you to this world- Peonies have soft petals just like mother's tender care. Present them well in a bouquet or a vase.
Final Word
The flowers above will help you create a simple and happy mother's day. Sometimes you do not need complex gifts to make a mom happy. Please select the best mother's day flowers and celebrate the day with her.