Any kind of negligence with electricity or electrical equipment can lead to dangerous accidents including death.
Therefore, electrical maintenance should be a priority for both residential as well as commercial properties. Ill maintained electrical equipment and uncovered electrical wires can even lead to disastrous and life-threatening fire breakouts.
Read more: 5 Reasons behind the Rise of Electrical Trade
EHS software systems can go a long way in making the devices completely useful for your domestic and commercial use.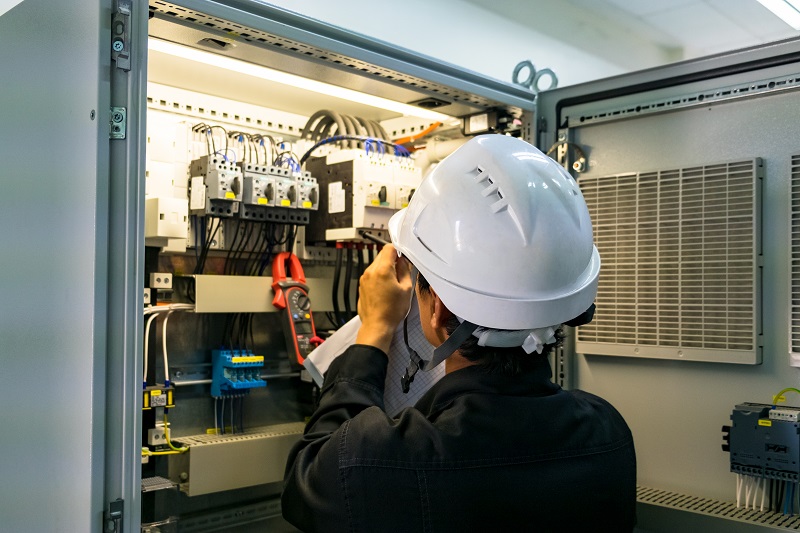 Reasons for electrical maintenance:
Regular electrical maintenance keeps the property safe from any untoward incident. Moreover, we need electrical equipment, appliances and gadgets for our day to day living. We will stop functioning without electricity.
Therefore, proper inspection of the electrical system ensures smooth functioning of fans, lights, air conditioners, heaters, computers and every other thing that has become essential for existence.
Lighting, surge protection systems and transformers are some of the best devices that can be utilized as part of the systems.
Even generators and hydraulic machines fall under the category of electrical systems that can be incorporated as part of your living sphere.
Professional electrical maintenance once a month can avoid the rising of many serious problems. In hospitals and nursing homes, the life of patients depends upon the electrical system.
Much life-saving equipment is electrically driven. Ill maintenance or a power cut can lead to severe casualties. Therefore, electrical maintenance is inevitable especially in places where life depends on it.
Ill maintained electrical system can lead to the breakout of a fire, leading to property damage and life risks. We would not like our loved ones or staff to be harmed owing to our negligence.
Electric shocks can lead to pathetic deaths as well as deep scars and burn. Therefore, it is better to adopt preventive and corrective measures to avoid any incidents of an electric shock or electrocution. Electrical equipment and appliances should be inspected regularly.
Learn more: What are the common differences between industrial, residential, and commercial electrician?
Tips for electrical maintenance:
Here is a list of dos and don'ts that you should follow for the maintenance of your electrical system:
Never mix water with electricity. It is extremely dangerous and can lead to short circuits or electric shock and even electrocution. Even while switching on or off electrical appliances, do not have wet hands or feet.
Your electrical system should be inspected as soon as there are blown fuses. Blown fuses indicate a faulty electrical system. Timely electrical maintenance will help avoid this problem as frequently blown fuses can lead to electricity failure or load shedding.
A little investment now can save huge investments in the future. You should invest in proper cables and wires so that they are shockproof. Ordinary cables and wires may not be fit to handle the extra load and lead to short circuits.
Rather engage a professional electrician who knows the electrical system properly.
Another important tip for electrical maintenance is the inspection of plugs and sockets regularly. Repair any loose and damaged plugs and sockets as soon as possible to avoid mishaps. Keep children away from plugs and sockets as much as possible.
Thermal imaging and proper electrical wiring is extremely important to keep your home electrical system work in the best order. Digital communications and electrical machines are some of the best parts that you can choose to keep your home electrical system in perfect order.
Electrical cords and wires should be properly maintained. Any damaged cord should be repaired or changed because it can lead to electric shock, short circuit or even electrocution.
Today's article is a very informative piece of electrical maintenance. You should read the article once to keep your near and dear ones safe from electrical mishaps and injuries.